There are affiliate links in this post. If you use these links, I may earn a commission- please read my full disclosure policy.
I love a good deal!  And it might sound crazy to some of you, but I actually get as much joy out of sharing a good deal as I do in getting the deal myself!
And since I know that you all are frugal and like a good bargain too, I thought that I'd share some of my favorites here.
Please note: I will be updating this page regularly throughout the next several days as I find new deals, so feel free to check back!
AMAZON DEALS
Household
Baby
Toys | Games
Toys
Games
Miscellaneous 
OTHER DEALS
Deluxe Home Binder Printables $18 (Reg. $34)
Looking to get more organized?  This binder is amazing!  There are pretty printable pages for everything from budgeting to cleaning to fitness to planning out goals and schedules to organizing kids, pets, and more!
>>>> Check out the Deluxe Home Binder Printables HERE! <<<<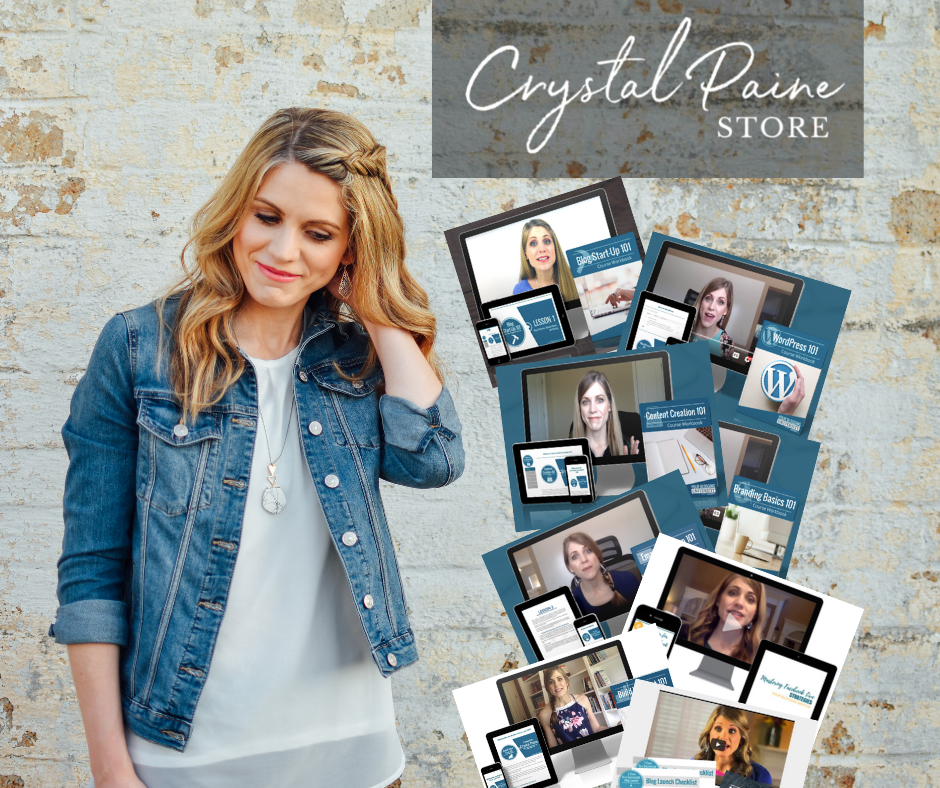 Money Saving Mom's Courses up to 50% off!
If you are familiar with Crystal from Money Saving Mom, you know that she is amazingly productive!  And her continued determination to learn and grow always inspires me.
This Black Friday, Crystal is offering big discounts on some of her most popular courses.
I have taken several of her courses, including Make Over Your Mornings, and they have all been so good!  I think a big part of what made them work for me is that Crystal is an expert at providing simple actionable steps that make developing new habits and learning to be more productive feel doable.
Here are the courses that are being discounted:
Slash Your Grocery Bill — just $8.50 (regularly $17
Make Over Your Mornings — just $8.50 (regularly $17) — her #1 selling product!
Make Over Your Evenings — just $8.50 (regularly $17)
Make Over Your Year — just $8.50 (regularly $17)
15 Days to a Healthier You — just $7.50 (regularly $15)
4 Weeks to a More Productive Life — just $8.50 (regularly $17)
Blog Start-Up 101 — just $18.50 (regularly $37)
Monetize Your Blog — back to the launch price of $97! (regularly $127)
>>>> Check out Money Saving Mom's Courses HERE! <<<<
Etsy up to 60%!
I've become a big fan of Etsy in the last year.  They have so many unique items and I love being able to support small business owners.
Etsy is running a Black Friday | Cyber Monday sale and have many items up to 60% off!  If you are looking for some new home decor items to freshen up your space or unique gift ideas, it's worth checking out.
I love looking at Etsy's home decor items.  A few of my favorite categories are the macrame wall hangings, printable wall art (including lots of Scripture prints, which can be hard to find!) and hanging shelves.
>>>> Check out Etsy's Sale Items HERE! <<<<
KIWI CO.  starts at $7.95!
Use code EARLY at checkout to get 60% off your first Kiwi Co box, which means it will cost you as little as $7.95!
Kiwi Co. is a monthly subscription service that offers fun hands-on science and art kits.  They make awesome gifts but they're also great to use to occupy your kids over Christmas vacation!  
We love Kiwi Co. boxes!  Here's a peek into one that my son enjoyed last year.  I find that they typically keep my child occupied for a couple of hours and I love that they are learning as they do the various projects!
Note: Keep in mind that when you sign up for this, you are subscribing to a monthly subscription that auto-renews each month.  But you can cancel at any time!  So if you only want to pay $7.95, just log into your account and cancel your subscription as soon as you receive your order.
>>>> Check out Kiwi Co.'s Discounts HERE! <<<<